Features
SocialInviter is a feature-rich service that helps you grow your business.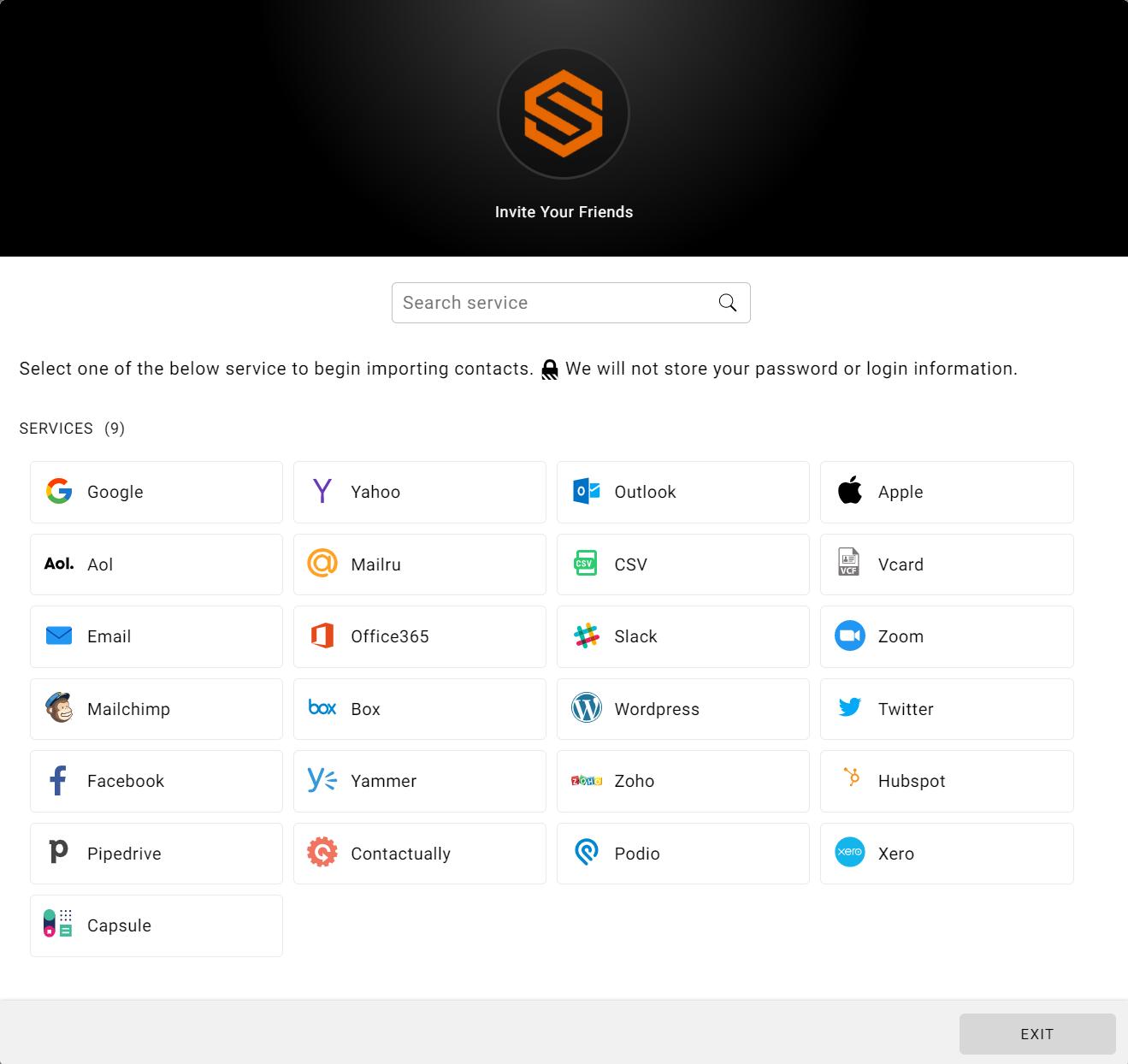 Easy Integration
Start driving more traffic and increase user engagement by leveraging SocialInviter. Built with ease of use and performance in mind and requires absolutely zero coding skills required to use this plugin!
Try it out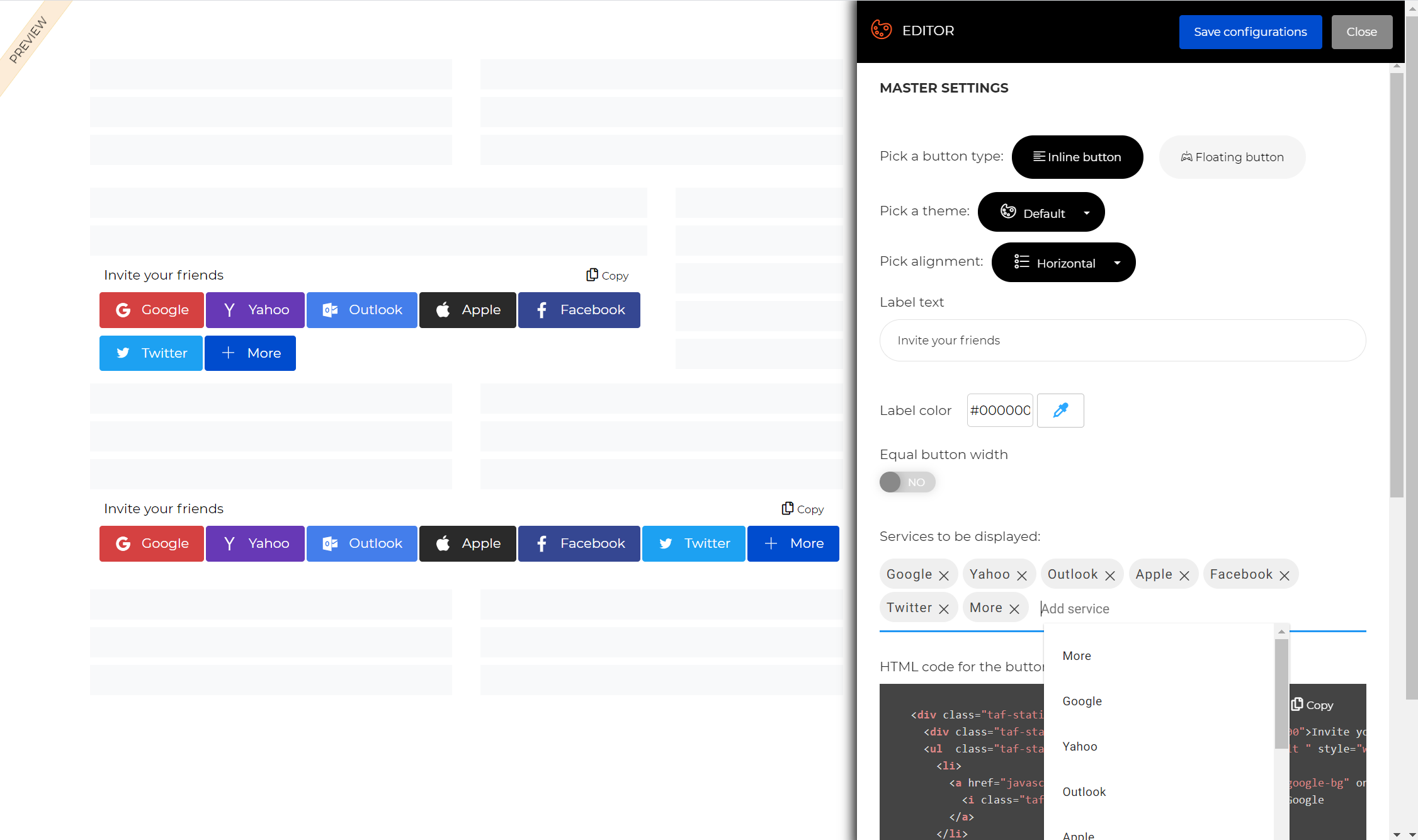 Customize Service Buttons
SocialInviter offers over 20+ mail servers, CRMs, social networks to choose from, allowing your to aquire new customers with social referrals for your products.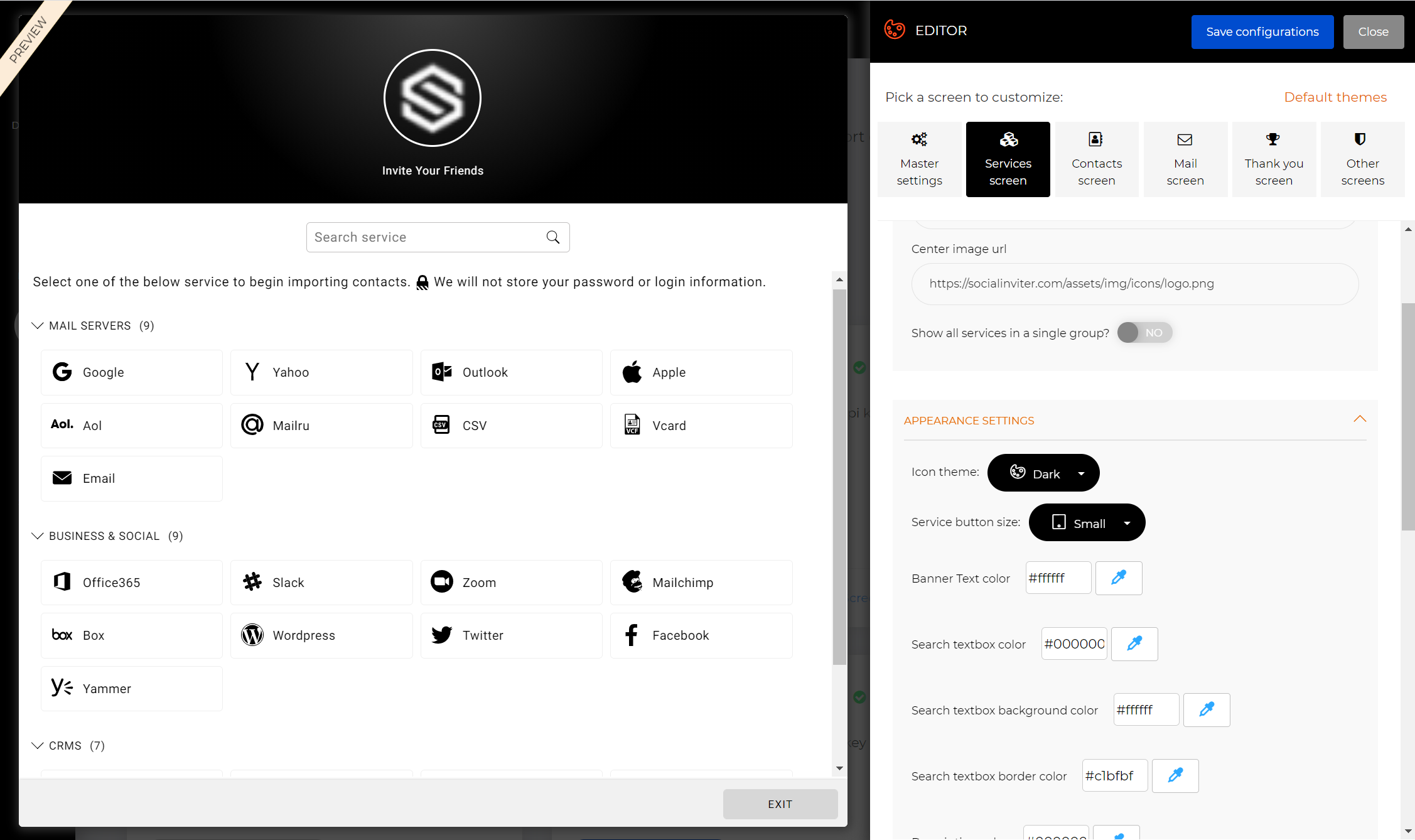 Fully Customizable UI
Customize SocialInviter plugin UI using our built-in easy-to-use online editor. Choose your own button colors, background color & callbacks to match your own need. Design and deploy plugin though our simple online editor, matching your theme without developer resources.
Try it out
In-Depth Analytics
Our user engagement analytics & dashboard provides in-depth analytics of the referrals, imports, and usage. Our dashboard will help you to identify how your social sharing referral is working.
Get started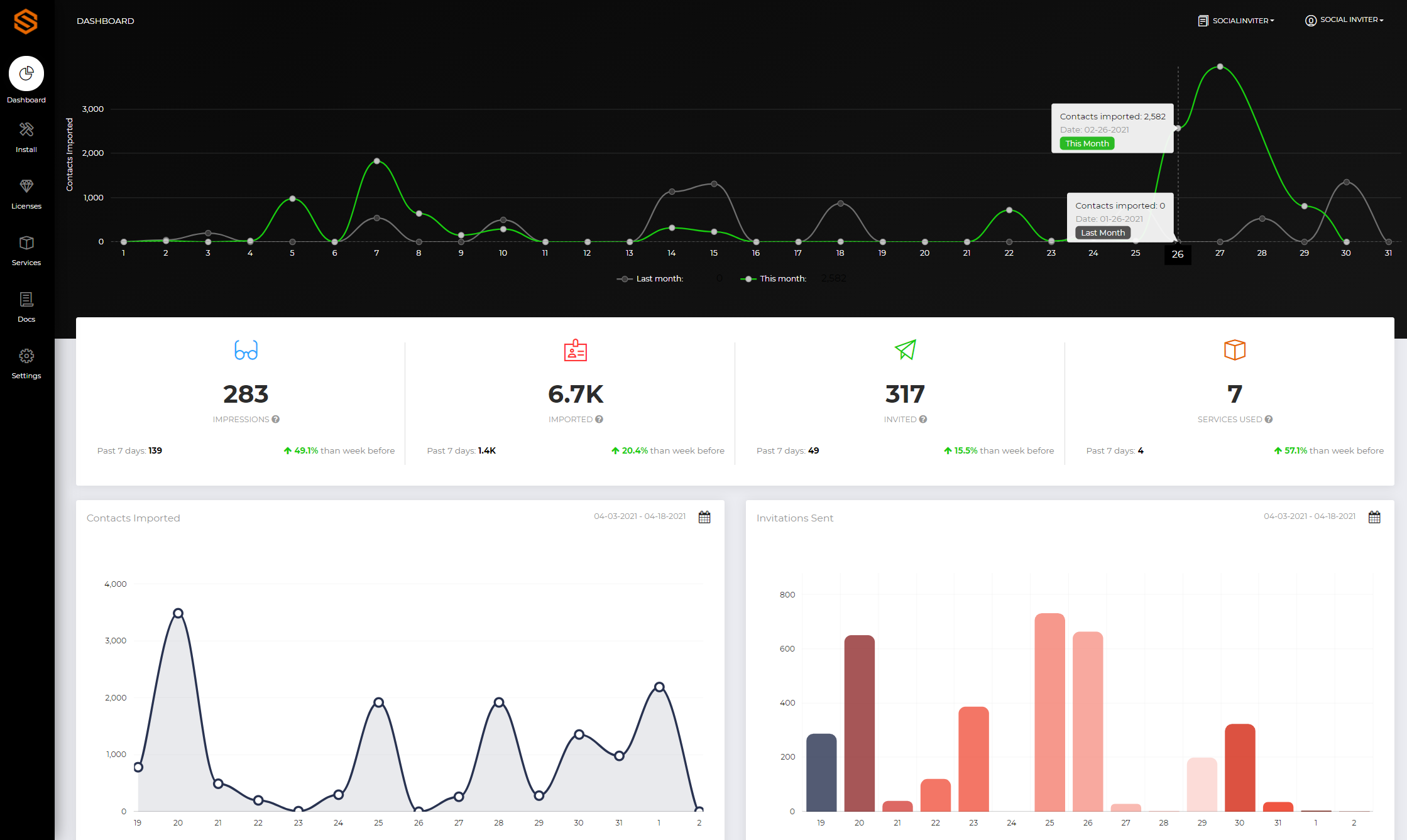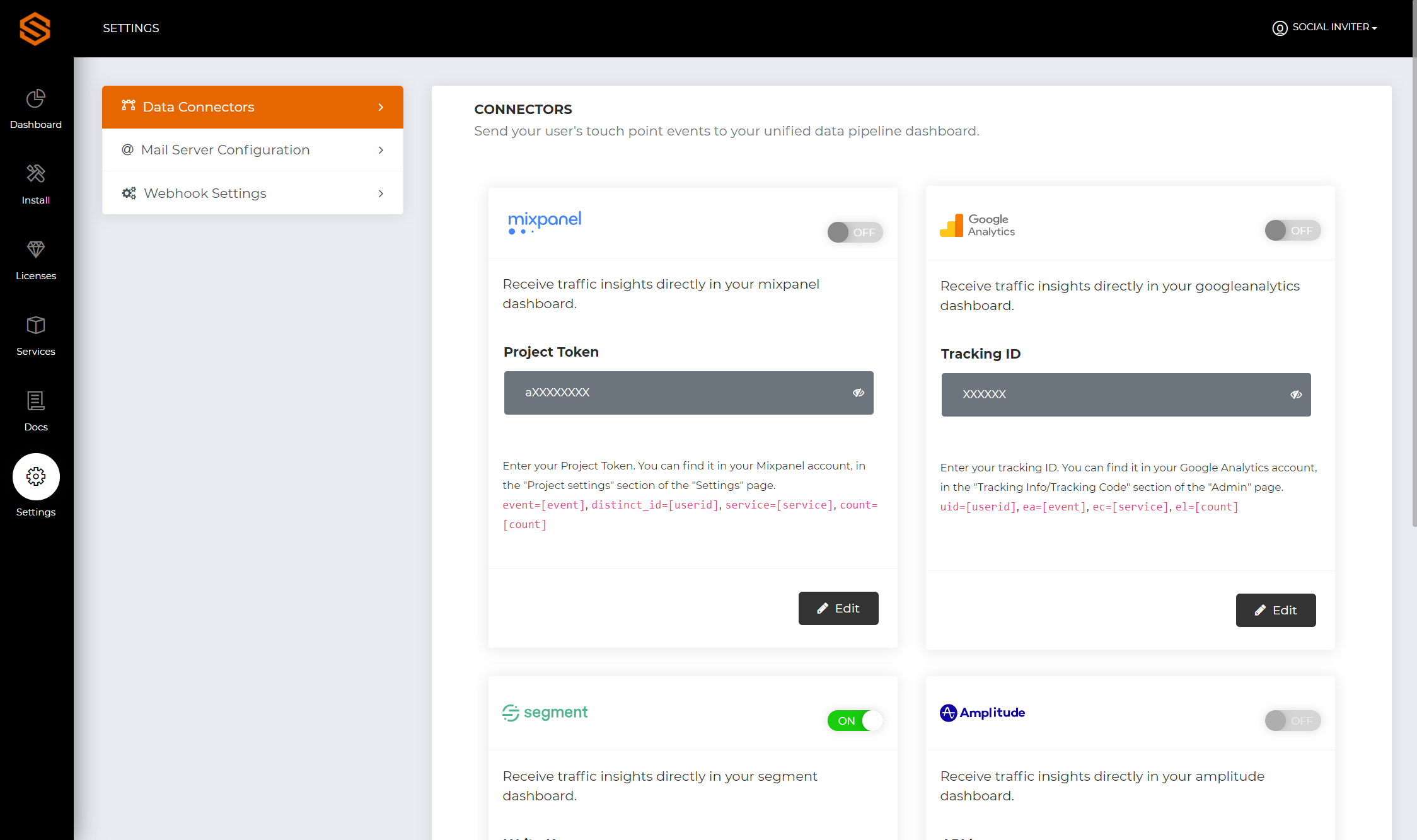 Send Events to Data Pipeline
Funnel every user activity to your data analytics platform. Receive your user's touch point events to your unified data pipeline dashboard.
Google Analytics
Mixpanel